Office of Information Technology
2016-17 Annual Report

Welcome
"Here at NC State, information technology continues to deliver. The IT infrastructure and the people behind it are integral to the university's business processes that support teaching, learning and research activities. The efforts of IT professionals across campus are phenomenal."
Read Dr. Hoit's Welcome Message
About OIT
In the Office of Information Technology (OIT), we want to be the IT organization that people seek out as a partner for providing visionary strategies, creative solutions, objective information, and effective and efficient services in order to help them achieve their mission and goals.
Read More About OIT
OIT by the Numbers
1.66 million VCL reservation hours
131 million Google Drive files shared
$9.2 million software licensing managed
100% network backbone uptime
49,974 campus operator calls received
More OIT by the Numbers
Enabling the Pack
Learn how OIT enables NC State operations through improvements to identity management, the MyPack Portal, system access procedures, and more.
Read More About Enabling the Pack
Protecting the Pack
OIT works tirelessly to protect the Wolfpack Family; this year, we deployed 2FA, developed a cyber security liaison program, increased our cyber security awareness efforts, and more.
Read More About Protecting the Pack
Supporting the Pack
From G Suite to PackTV to ClassTech-supported classrooms, OIT supports NC State's students, faculty, and staff with IT tools and services they use every day.
Read More About Supporting the Pack
Pathway to the Future
The cornerstone of "The Pathway to the Future: NC State's 2011-2020 Strategic Plan" is information technology, and OIT is an essential partner in the campus community's path forward.
Read More About the Pathway to the Future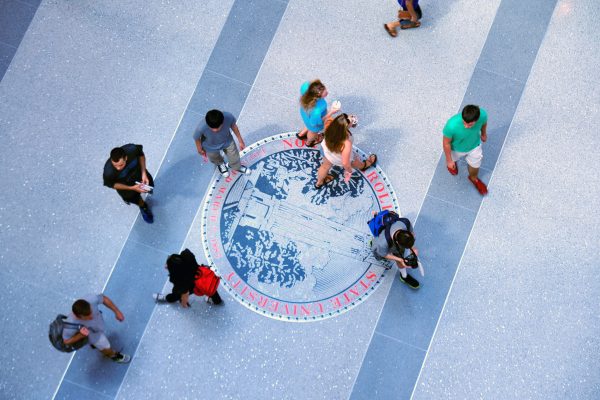 Staff Recognition and Achievement
Behind the campus' primary data centers, wire closets, and telephony and administrative systems are the hearts and voices of OIT staff whose customer service and quality of work speak for itself.
Read More About Staff Recognition and Achievement